RESOURCES...USEFUL MATERIALS

Click here to view Guam DOE Special Education website
---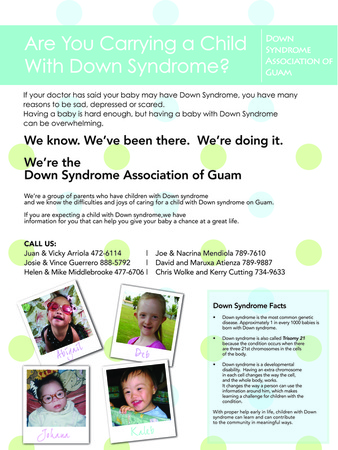 ---
> Click here to view The million dollar sock entrepreneur with Down's syndrome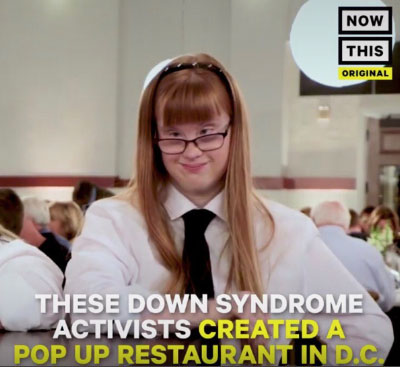 On October 4, a unique dining experience popped up on Capitol Hill. C21, signifying the extra 21st chromosome, showcased to the world that individuals with Down syndrome are ready, willing and able to work! C21, the hottest restaurant in our nation's capital was exclusively run by almost 40 individuals with Down syndrome – its doors welcomed several members of Congress, parents and other VIP guests.
CHECK OUT NOWTHIS POLITICS TO WITNESS HISTORY AT C21!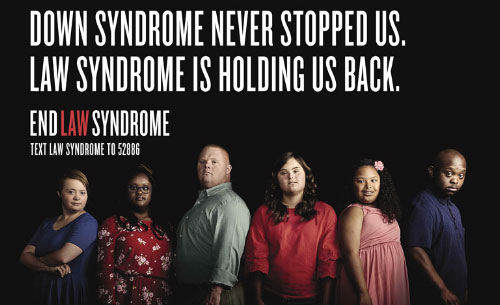 That night, National Down Syndrome Society, the leading human rights organization for all individuals with Down syndrome, launched our new #LawSyndrome campaign. Law Syndrome aims to raise awareness of antiquated laws that hinder individuals with Down syndrome from pursuing a career or independent living. You can help support the movement by visiting www.lawsyndrome.org, posting a photo to social media with your fingers crossed – a symbol of hope that represents the intertwined 'law and life' we're trying to decouple – and use #LawSyndrome and texting "Law Syndrome' to 52886!
And stay tuned, C21 could be coming to a location near you!